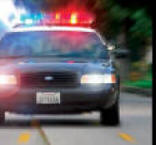 Welcome to Cost Recovery Corp.
Committed to Public Safety
Cost Recovery Corp (CRC), based in Ravenna, Ohio, is passionate about Public Safety. We dedicate time and resources responding to the desperate needs expressed by Fire and Police departments, as well as community leaders across the country. On a national level, our company is the recognized leader in fighting for safety service departments' rights and responsibility to offset extraneous costs associated with negligent drivers, hazmat situations, water rescue, mining accidents, structure fires, etc.
Our cost recovery program appropriately moves the current financial burden from all innocent taxpayers to only the at-fault party and their insurance.
Our commitment is to promote safety and help departments recycle recovered costs back into their budget. This system delivers a direct benefit to taxpayers, safety service departments and insurance providers. Appropriately funded departments provide for a safer community, which limits liability costs to the insurance industry and affords citizens lower insurance premiums.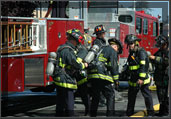 Why do you need us?
Budgets are dwindling. Public safety is at risk and as a result, we all face increased risk of damage, crime, injury and death. Insurance companies stand to lose, as well.
Returning clients will notice that we've changed the look of our website. The look is new but the people and the superior service are the same. You'll find a few new features and a lot more information here, so thanks for stopping by!